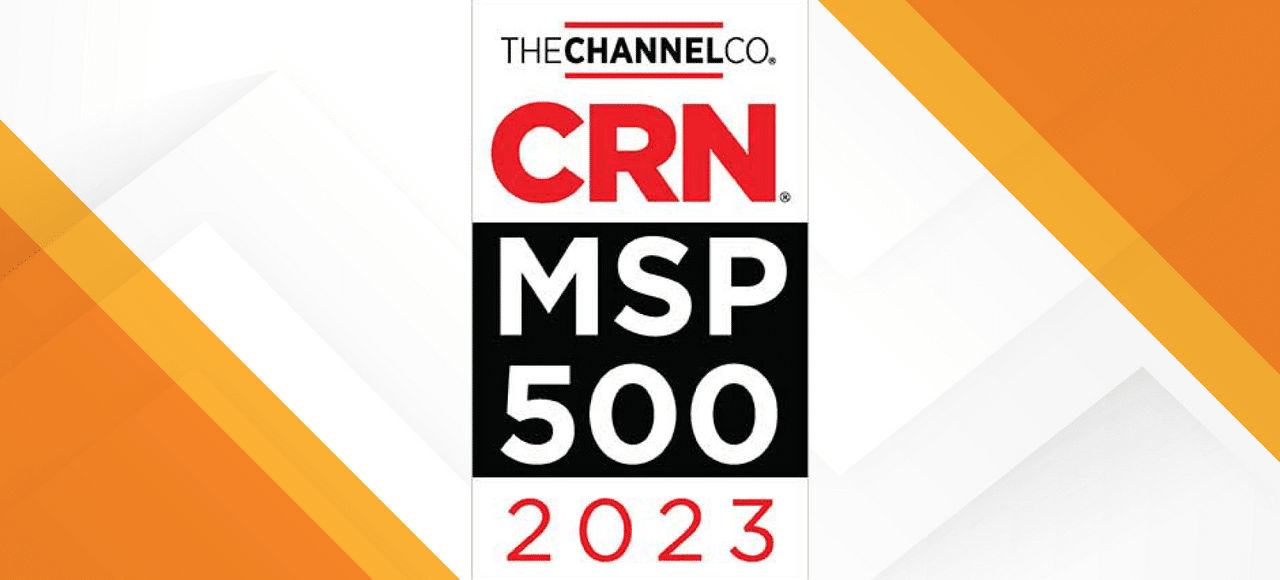 SUCCESS Computer Consulting Recognized as a Top 100 Managed Security Provider by CRN
For a second year in a row, SUCCESS Computer Consulting has been recognized as one of CRN's Managed Security 100, a subcategory of the Managed Service Provider 500.
The Managed Service Provider 500 list identifies innovative technology partners and consultants whose offerings help to revolutionize the IT industry. The Managed Security 100 focuses specifically on highlighting managed service providers (MSPs) that offer cloud-based security services and support. SUCCESS has proven to be a leading example of this criteria. 
SUCCESS was previously named to the Managed Security 100 list in 2020 and 2022, making this their third appearance. "At SUCCESS we have always taken security very seriously," Cybersecurity Engineer, Chris VanAnda says. "Receiving this award, especially for the third time, is validation that we're doing something right. It's something to be proud of." 
The team of tenured and certified individuals at SUCCESS has been dedicated to securing and protecting the data and assets of the organizations they serve for over a decade.  "Because we've been doing this for so long, we have a mature security offering that stands out from our competitors," says SUCCESS Vice President of Business Development, Brent Morris. "Our recognition as a top security provider demonstrates that we're dedicated to the protection of our clients. Our primary job is security, and this award reflects our commitment to continuously evolve and improve at what we do." 
To view the complete 2023 Managed Service Provider 500 list, visit https://www.crn.com. 
About SUCCESS Computer Consulting
SUCCESS Computer Consulting is a managed service provider in the Twin Cities area. They offer cybersecurity services, Microsoft Office 365 integration, co-managed IT, backup disaster recovery, managed detection and response (MDR), Microsoft Teams training, and project assistance. The team at SUCCESS has been providing quality IT services for more than thirty years.