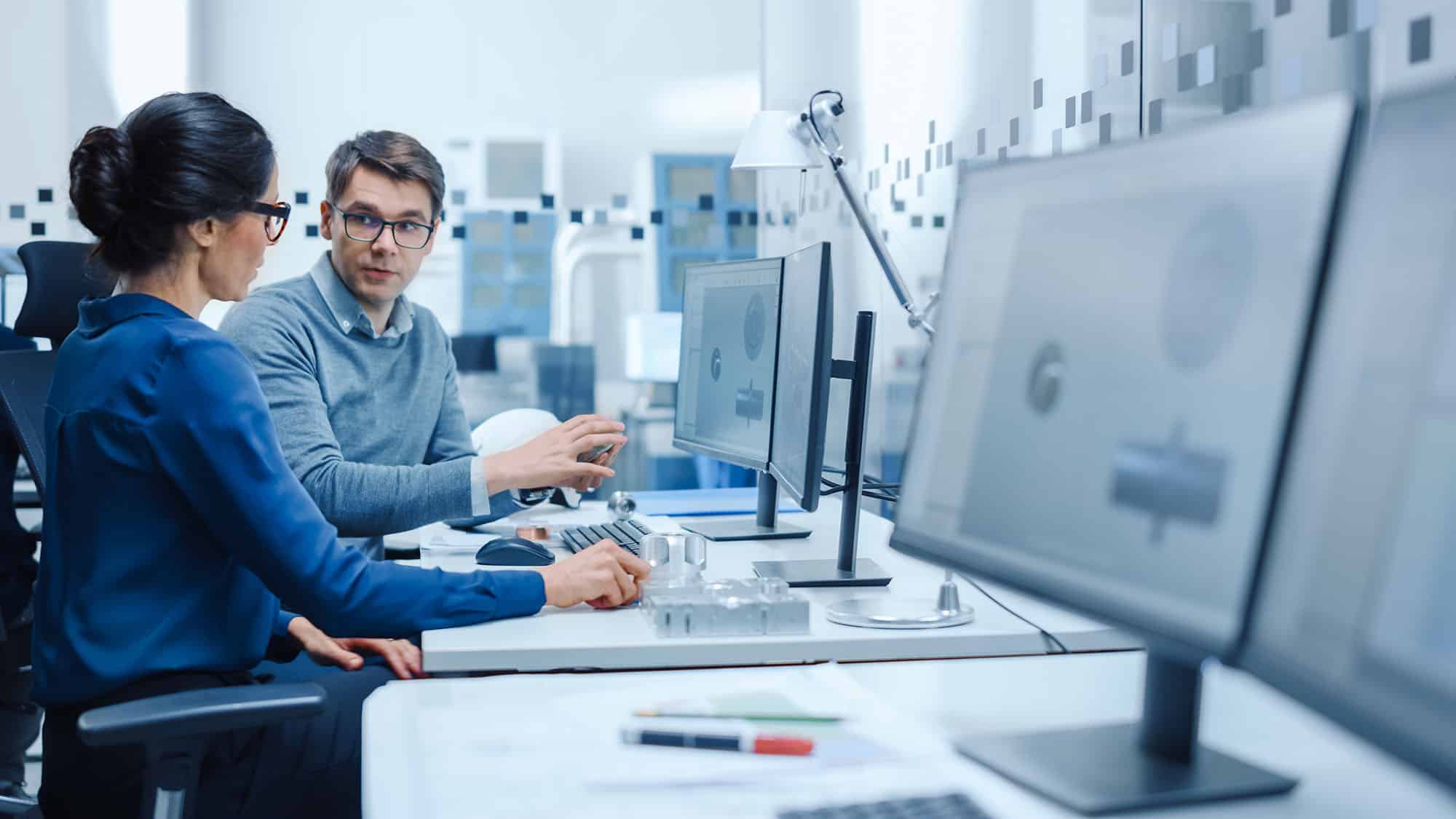 It's Not Either/Or: 3 Reasons A Managed Service Provider And Your In-House IT Can Co-exist
Having an internal IT department and using a managed service provider do not have to be mutually exclusive endeavors. In fact, when done well, having both an internal IT staff and an external team at the ready can not only provide the best of both worlds, but it can be mutually beneficial for everyone involved—a business owner, their staff, and the MSP in question.
That's the beauty of co-managed IT.
Making the decision whether to staff an IT person or use an outsourced company shouldn't be seen as an either/or, says Jamie Wolbeck, SUCCESS's Vice President of Operations. Instead, he sees it as a chance for synergy. "It's not one or the other, it's both," he explains. 
In fact, you might be somewhat surprised to hear us say that there is something an in-house IT person can provide in a way that we, a managed service provider, cannot: intimacy and immediacy. However, we can offer something that no sole IT staffer can give you, which is the depth, breadth, tenure, and combined experience of a team. Put the two together and you have the perfect recipe for accelerating your business.
"The value that an internal IT department provides to the organization is that immediacy and intimacy that would be very expensive to get through me," says SUCCESS Vice President for Business Development, Brent Morris. "But I reduce expense and I reduce risk because they've got that tenure with me. To me co-managed IT is the marriage of the best of both worlds: depth, expertise, and longevity with us; intimacy and immediacy with the internal team."
In fact, it is never SUCCESS's goal to displace an internal IT department, but rather to alleviate pain points and free them up to implement organizational strategy and take on leadership roles. 
If you've been considering working with an MSP despite already having an in-house IT department, we're here to show you several ways this partnership can benefit everyone involved—especially your existing IT staff.
Free up your people to focus on projects while we cover process
In a small-to-medium-sized business, we know that you and your employees are constantly pivoting to put out fires and take on whatever tasks need to be completed to get the job done. That's just it—while this approach might "get the job done," is it leaving enough time for your staff to focus on both longer-term projects and the minutiae of day-to-day processes? By bringing in an MSP like SUCCESS, you are freeing up your staff to strategize for growth and improvement.
The best of both worlds
Having a co-managed IT model allows for both intimate knowledge of your business and the breadth and depth of an experienced, knowledgeable MSP team. An internal IT person can identify an organization's tech issue and then relay it to the team at your MSP, who, if they're like SUCCESS and operating on a theory of constraints, will have an experienced staff member ready to dispatch. 
"We become an escalation resource," Morris says. "They can get us to the point where they feel confident about what the issue is, and be clear with us what that is; that gives us the opportunity to assign the right resource appropriately."
Staff development and tenure
With SUCCESS, you're able to access a team with an average tenure that is well above the industry norm, lending you the capacity and stability to mentor and grow your own staff. Morris sees mentorship and partnership as key components of a successful internal IT/MSP mash-up. 
"If we do our job well, your IT person is going to be leading ME in a year or two," he says. "If I do my job well, I give you the foundation to grow." 
Contact SUCCESS today to learn more about co-managed IT and the value it can bring to your business.