Secure Cloud Computing with Microsoft 365
Editor's note: This article was published in 2019 and has been updated for accuracy and comprehensiveness as of February 2021.
Most of us are familiar with Office 365 by now. The most popular product bundles sold under this banner include a familiar set of productivity tools. Where it lacks though, is in tools for secure cloud computing.
Office 365's big brother, Microsoft 365, is a larger bundle of cloud-based software that provides further extensions to Office 365. These extensions answer the question: How do you effectively secure cloud computing in an increasingly cloud-based business landscape?
Secure cloud computing in a mobile world
In the olden days, you would have had your data and applications installed on a server in your office building. Physical walls protected physical equipment. Likewise, logical protections were provided by firewalls, passwords, security logs, antivirus programs, etc., creating digital barriers or "boundaries" which closely mimicked and followed the physical ones around.
However, with the rise of Office 365 and other Software-as-a-Service (SaaS) products in the last decade, the traditional, server-based, physical model is beginning to break down. After all, when users, devices, and data become mobile, every bit and byte you deposit into the cloud is now accessible from any device, anywhere. This complicates security.
The old security mechanisms just weren't built to work within a mobile-first, cloud-first framework. So, we needed something new: Other ways to manage end-user identities, devices, and data without relying on physical security.
Microsoft 365 represents the next evolution of small business networks and secure cloud computing. The package includes Office 365 for productivity, and layers on top of it all of the modern tools required for securing and managing business resources, entirely from the cloud.
What features does Microsoft 365 have?
As mentioned, like Office 365, Microsoft 365 is another "bundle" of software packages. Just like Office 365, it comes in both "Business" and "Enterprise" varieties. The products included in all Microsoft 365 bundles have four common pillars:
Office 365: The same productivity suite you already know
Windows 10: Windows is now a subscription-based service. the Microsoft 365 license also grants upgrade rights to Windows 7/8/8.1 Pro (but not Home), as well as Windows Virtual Desktops in the cloud
Device Management: Also known as Microsoft Intune, this provides tools to remotely manage, secure, and wipe all types of devices. Intune will manage both company-owned and other devices on the network
Security: Every Microsoft 365 bundle includes add-ons that enhance security and compliance for your organization. In this category, we will discuss data retention and classification, Advanced Threat Protection (ATP), and more
The difference between secure cloud computing and exposing yourself to a possible cyberattack is subtle. SUCCESS Computer Consulting will look at the difference between Microsoft 365 bundle and Office 365, and why the extra protection is important. In an increasingly mobile world, SUCCESS will go into the best ways to use Microsoft 365's advanced features for secure cloud computing for your business.
Educate your IT staff with the Microsoft 365 Business Admin Guide!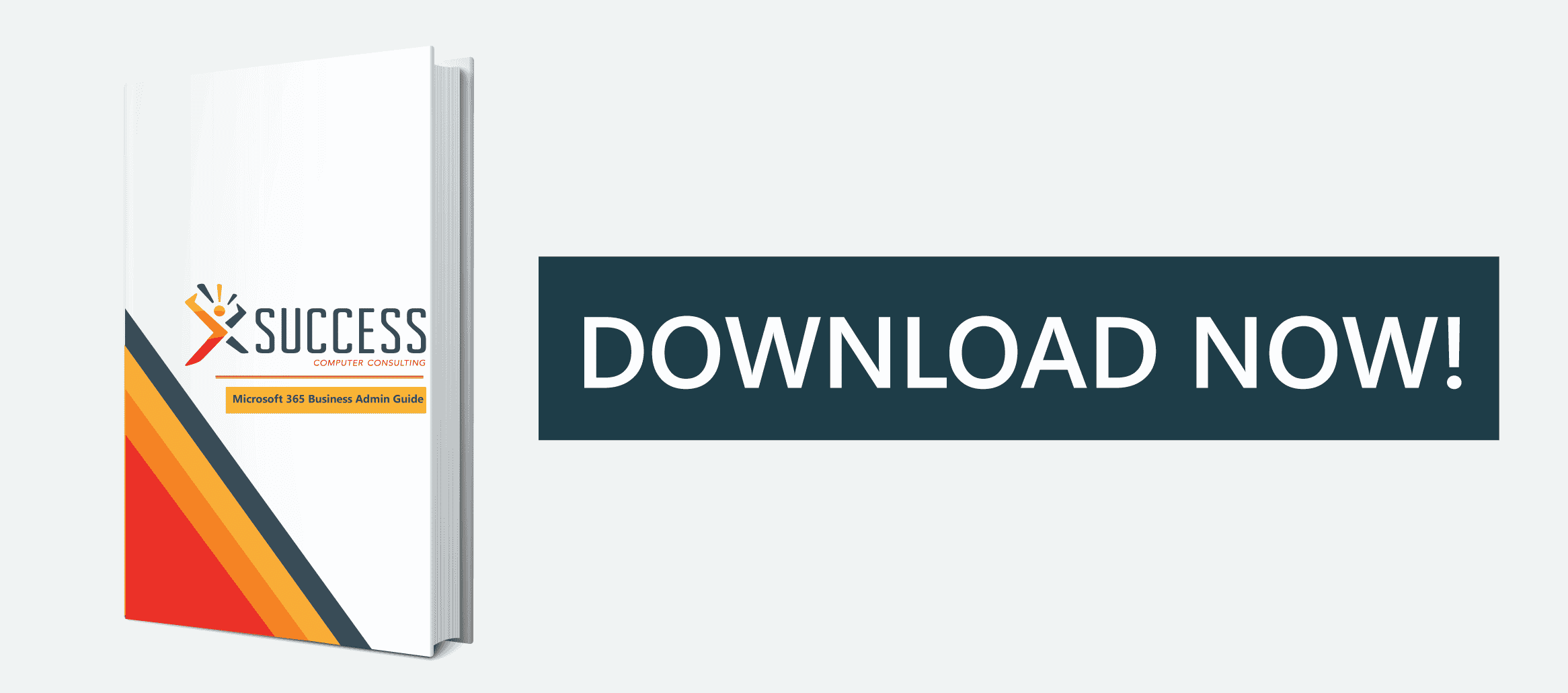 If you have any other questions about the difference between Office and Microsoft 365, contact SUCCESS at 763-593-3000.