At SUCCESS, our professionals do work that matters, applying our expertise in technology to deliver fantastic results.
A Career in Technology at SUCCESS
We are a team of smart, positive, and energetic professionals who are reawakening our clients' belief that technology can transform their businesses. Here are the benefits of working at SUCCESS: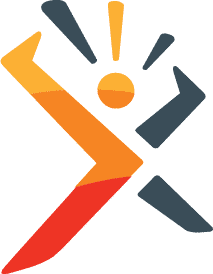 We offer a competitive salary, bonus opportunities, and a comprehensive benefits package.
We believe SUCCESS is an experience, not merely an achievement.
We are a growing, profitable company that has been in business since 1992, all under the same ownership. We are a small business with just under 100 employees, which creates a dynamic work environment and an opportunity to wear many hats. In serving our clients, our focus is on being smarter and faster than our competitors. This is a fast-paced work environment that functions as a team (not just lip-service) and that's how we work day-to-day, always knowing we can count on one another for help. We are "in the trenches" together, always striving to do great work.
Our management team genuinely cares about the people who work here. We work to define and support internal career paths and growth for our staff. We understand the importance of work/life balance, in genuine respect for one another, and an open door.
Sign up for our monthly newsletter.