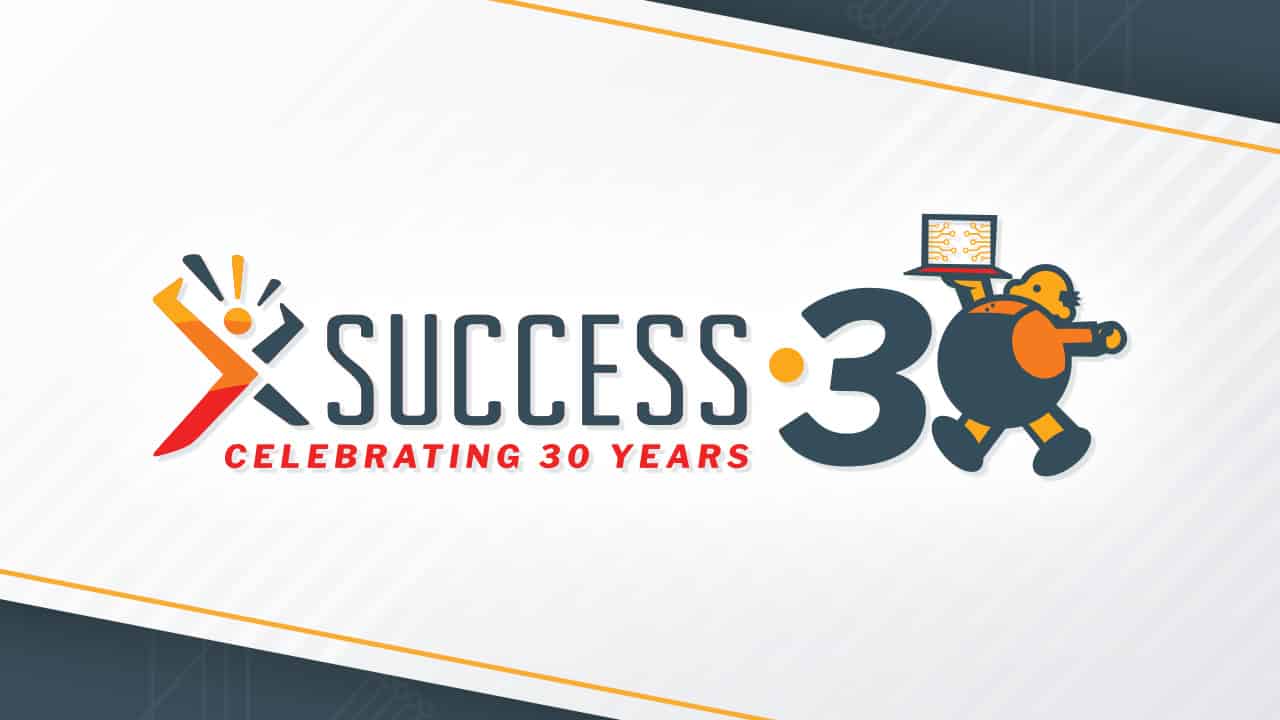 Celebrating 30 Years of SUCCESS
At SUCCESS Computer Consulting, we are proud to offer world-class managed technology solutions for small and medium-sized businesses in the Twin Cities. We offer market leading computer consulting services, but we didn't get to where we are overnight. Read on as we look back on our 30-year history, what we've learned and what's to come.
Our Mission Has Endured
SUCCESS Computer Consulting was founded in 1992 by Erik Thorsell as a solution to a technology gap faced by companies across the country. Many organizations were not fully taking advantage of available technology and IT solutions. They were both unaware of the capabilities of the available technology and also unsure how to integrate it into their businesses. Our dream then was the same as it is today: to help clients understand how technology can work for them.
Our Culture Has Evolved
Since our founding, SUCCESS Computer Consulting has remained deeply committed to making positive contributions to the Twin Cities community. Our culture is informed by the legacy companies before us established as positive, generous and thoughtful community partners. We want our employees to be happy here. Our leadership team actively leads, facilitates and participates in industry peer groups to stay sharp and support continued growth in IT. We know how important it is to invest and support our community because many other great organizations have led the way who devoted portions of their earnings to non-profits and positive initiatives in the Twin Cities. That tradition lives on, by giving back and endorsing our peers because it is the right thing to do. 
We Embrace Change
In our industry, it is common to be daunted by changes in technology. Many executives react as if it is the end of the world as they know it. But throughout our history, SUCCESS Computer Consulting has never been afraid of change. When SUCCESS was founded, computers did not have sound; consumers had to buy sound cards and install them themselves. Today, cloud technology poses a similar threat to managed technology providers like us. However, we are unafraid because we know there will be new problems to solve. 
As we look ahead, we are confident that no matter what advancements take place, we will adapt because we see change as an opportunity. We look forward to seeing the curveballs that come our way because we provide IT solutions that work for our clients, no matter what they want to achieve. You can rely on us to provide high-quality computer consulting services every time.
Thanks for 30 Years of SUCCESS
At SUCCESS Computer Consulting, we are dedicated to maintaining a strong reputation as a leading IT solutions provider. We will continue to give back to our communities and support growth in our industry. For 30 years, we have won awards, completed innovative projects and established a strong company culture. We have grown more than we ever could have anticipated. None of it would be possible without our clients, our team and the greater community. To learn more about how we can help you achieve your goals, give us a call at 763-593-3000 or visit our website.