Leverage Microsoft 365 To Achieve Your Business Goals, Faster.
Discover what is possible for your business!
Get more done. 

Work better together. 

Build your business. 

Safeguard your data. 

Simplify daily operations. 

Stay operational. 
Part Of The Problem Is Knowing What To Implement. Discover What You've Been Missing.
We install and educate your team on Microsoft 365's capabilities so you can focus on growing your business and advancing your KPIs.
SUCCESS's team of consultants and business integration analysts specializes in: 
SUCCESS Microsoft Team Awards Include:
Collaborate, share, and communicate with applications like OneDrive, Teams, and Sharepoint.
Easily access all Office apps from anywhere, and experience built-in AI tools and online file storage and sharing.
Help improve the efficiency of your business operations by enhancing your workflows and providing useful data with the Power Platform.
Protect against external threats and leaks with built-in privacy and compliance tools with guidance from a nationally-recognized security provider.
Simplify daily operations Easily set up and manage users, devices, and data—and get more time to focus on your business.
Microsoft Cloud provides a 99.9%  uptime guarantee.

Integrate Hybrid Offices with Microsoft Teams Rooms
Assess. Improve. Educate. Repeat.
Our method:
Perform a thorough business analysis to uncover strategic priorities.

Identify areas for value generation. 

Provide a consultative roadmap for new digital tools and solutions.

Implement agreed upon recommendations

Continue to optimize existing processes.



Our approach is not "set it and forget it." SUCCESS's team of experts provide iterative improvement, education, and support to ensure your employees are empowered to use and adopt tools and workflows.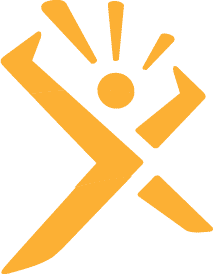 Our Microsoft 365 recommendations will continue to evolve over time as we keep a pulse on your business' KPIs. 
We equip your team with adoption and change management services to get the most out of your investment. 
Harness The Power of 365 to Advance Your Company-Wide Goals.
Schedule an assessment and begin creating a comprehensive regimen to streamline your team's efficiency using Microsoft Office 365. 
"*" indicates required fields